What we're tracking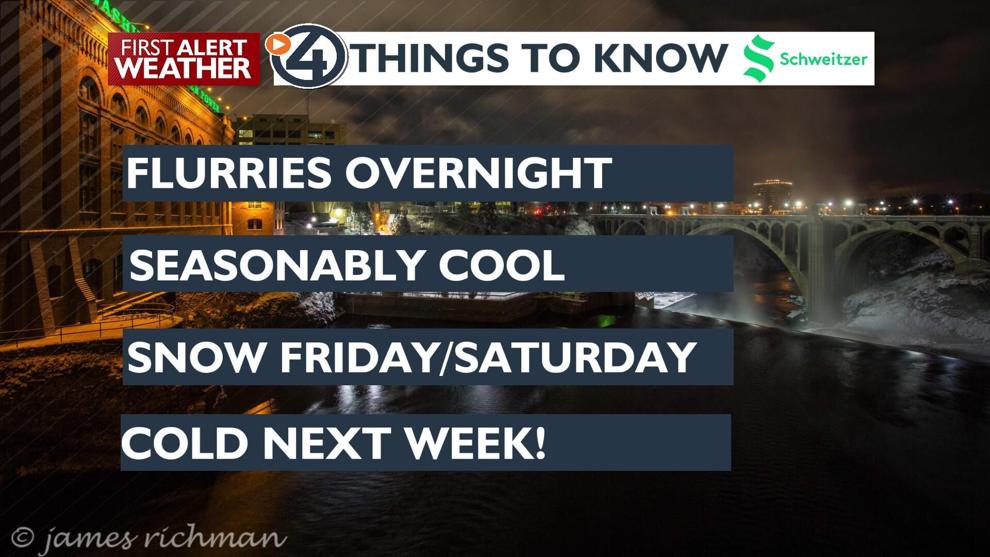 We are tracking a frontal system for Friday and Saturday that will bring snow and gusty winds to the region. For the second half of the weekend, we're tracking arctic air that will drop our temperatures to the coldest readings of 2023.
Plan your Wednesday
All of the ice and snow that you had to navigate on Tuesday will be waiting for you on Wednesday. Temperatures running below average and near constant clouds have kept melting to a minimum. There's also the possibility of a few isolated flurries early Wednesday morning.  Otherwise, look for mostly cloudy skies. High temperatures will top out right around freezing, which is just a little below average.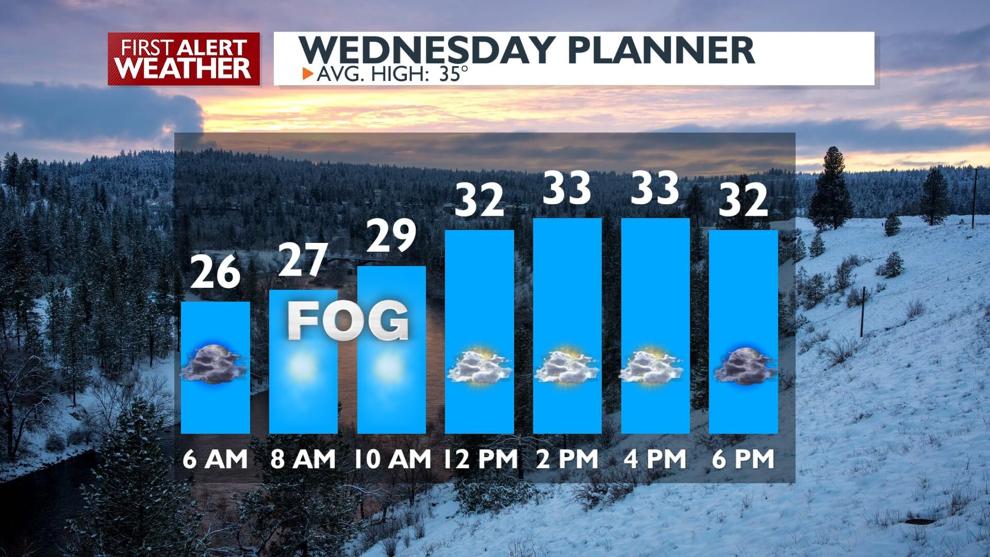 Spokane and Coeur d'Alene forecast
A front on the way for Friday will bring snow, possibility mixed with rain at times in the valleys. Right now, it looks like snow will be light, with 1" to 2" possible. The chance of light snow will continue into Saturday. Meanwhile, cold air from Canada will work its way into the region for the second half of the weekend. Gusty winds on Saturday will usher in the coldest air in more than a month.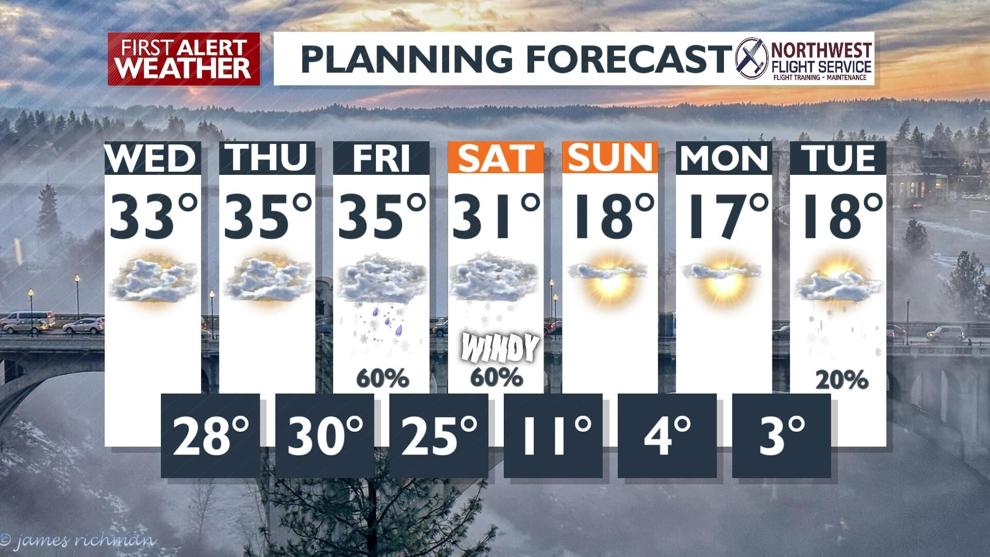 COPYRIGHT 2023 BY KXLY. ALL RIGHTS RESERVED. THIS MATERIAL MAY NOT BE PUBLISHED, BROADCAST, REWRITTEN OR REDISTRIBUTED.