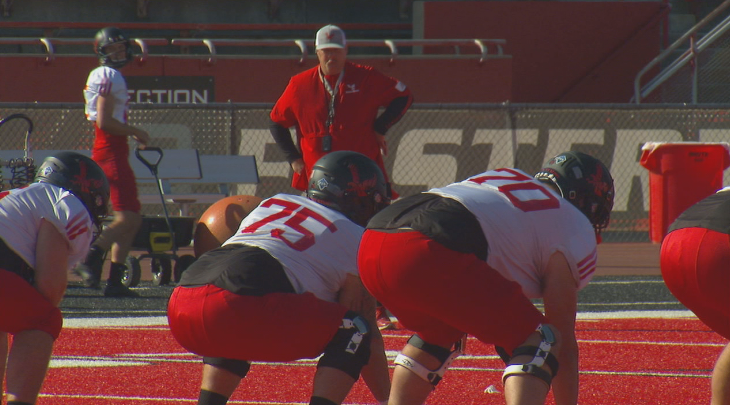 CHENEY, Wash. —After getting beat by 56 points just a couple of weeks ago down in Eugene the Eastern Washington Eagles are back at it as they prepare for their first conference game of the season in a Montana State team that looks poised to return to the National Championship game. So the Eagles know they're going to have their hands full on both sides of the ball on Saturday afternoon.
"They've been really good for quite some time and they've always won with defense. They've always kind of, especially the last 4-5 years kind of leaned on the defense, created their run game because they wanted to establish a run and reestablish the run and then reestablish the run again to shorten the game a little bit and play defensive football, some knock down drag out football," said Head Coach Aaron Best.
"Their interior D-Tackles are solid, really really good and they're a different team from last year because I played them at Idaho and they're a different squad, but they'll still be, they're a good legit defense," added transfer Offensive Lineman Seth Carnahan.
"This is good just to have this bye week and just regroup and just come out and be ready for Montana State and just play fast," said redshirt Junior Defensive Back Demetrius Crosby Jr.
Now these two teams met late last year in a back and forth affair that ended up going the Bobcats way, so a bit of redemption on the line for the Eagles as they will look for their first Big Sky win of the season from Roos Field.  Kickoff between Montana State and Eastern Washington is set for 1:00 p.m. Saturday.