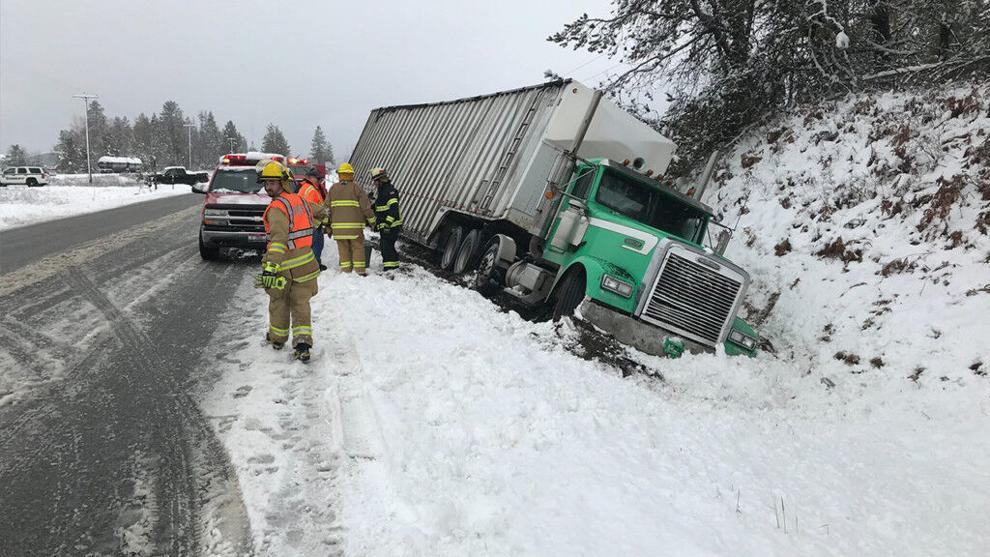 BONNER CO., Idaho — Highway 2 was closed near Priest River for most of New Year's Eve due to a rollover crash.
An SUV lost control while driving eastbound, spinning out and crossing into the westbound lanes, crashing into a semi. The SUV then rolled over into a ditch. The semi also lost control and landed in the westbound ditch.
According to Idaho State Police, the semi driver was uninjured. The SUV's driver, 46-year-old Melisa Rembowski, was transported to Newport Hospital with only minor injuries.
The roadway has since reopened, but Idaho State Police is continuing to investigate the accident. They say that speed and road conditions what led to the crash.
Idaho State Police responds to crash on Highway 2 near Priest River