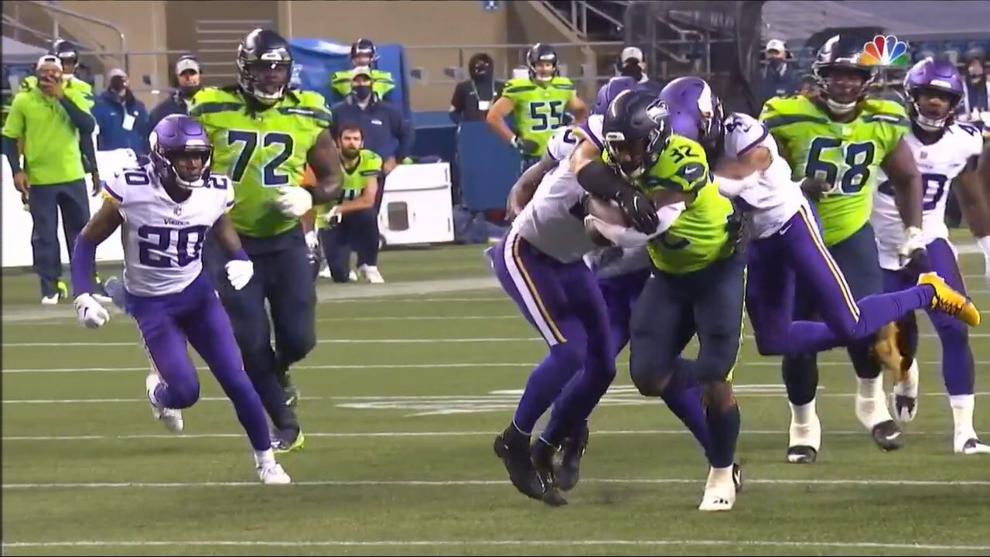 SEATTLE, Wash. —  The Seattle Seahawks went the length of the field 94 yards with under two minutes remaining to score the winning TD with 15 seconds remaining to take down the Vikings 27-26 Sunday Night and stay undefeated on the season.  Russell Wilson hit DK Metcalf on fourth down from the six yard line to win the game.
The Seahawks high-powered offense was shutout in the first half as the Hawks went to the locker room down 13-0.
The Seahawks had one of the best stretches this season in the third quarter scoring 21 points in less than 2 minutes thanks to two turnovers by the Vikings.  But Minnesota re-took the lead with a pair of touchdown passes.
Russell Wilson was pretty much held in check for most of the game throwing for just over 200 yards, 3 touchdowns, and was intercepted.  The Vikings defense caused problems all night and sacked Wilson four times as well.
The Seahawks will get the week off next week for their only bye week of he season before traveling to take on the Cardinals Sunday the 25th.