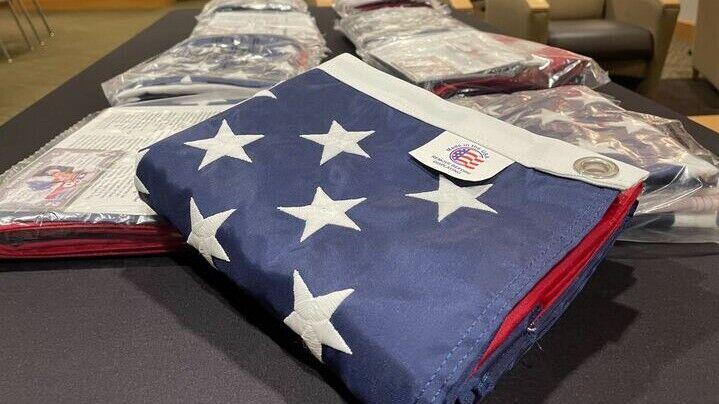 SPOKANE, Wash. — If you have an old, tattered American flag that could use replacing, 4 News Now is partnering with BECU for "The Great American Flag Swap".
Bring your old flag to one of three BECU locations to get a brand new one courtesy of Uncle Sam's Flag and Gift.
Here are the rules for swapping out your flag:
Quantities will be limited
Exchange your 3'x5′ flag (or similar size) for a new 3'x5′ flag
One (1) flag per car
Your exchanged flag will be properly retired
The flag swap starts at 9 a.m. on Friday, January 13 at the following BECU locations:
(Downtown) 916 N Division St, Spokane, WA 99202
(Spokane Valley) 615 N Sullivan Rd Suite D, Spokane Valley, WA 99037
(Northside) 9420 N Newport Hwy, Spokane, WA 99218
Click here for more information.
COPYRIGHT 2023 BY KXLY. ALL RIGHTS RESERVED. THIS MATERIAL MAY NOT BE PUBLISHED, BROADCAST, REWRITTEN OR REDISTRIBUTED.