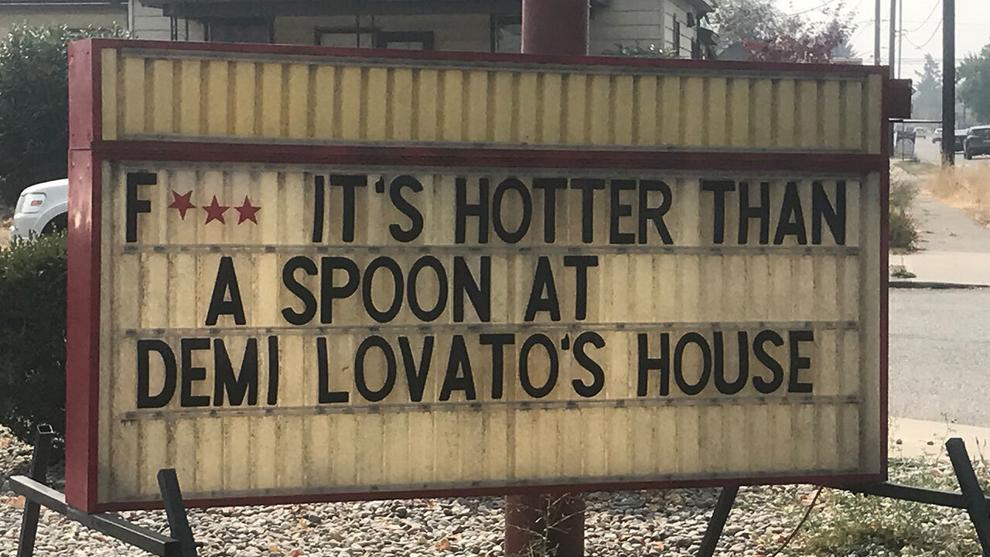 It's the latest controversial sign at 2nd Base Espresso in Hillyard – and this time it's referencing heroin.
While it's drug use today – last year there was a joke made at the expense of Mexican-Americans, and earlier this year there was a sexually explicit joke. The words are harsh enough to dictate outings organized by the nearby Northeast Youth Center.
"We have made every effort to make sure we avoid going past that street," explained Executive Director Kate Green.
The owner of 2nd Base Espresso did not wish to be on camera, but did not mind letting us capture pictures of her now infamous sign. This is not the first time the media has made its way to her central Hillyard establishment; a neighborhood that is trying its best to rid itself of a long-held, drug-heavy reputation.
"There's a lot of good people making good work here," said Janet Kruschke with Northeast Youth Center. "To see something like that kind of sets the whole neighborhood back I think."
Cheyenne Landreth works with children in Hillyard all day, and yes, is a Demi Lovato fan.
"It's difficult to see," admitted Landreth. "The way addiction is viewed in society I think it's just adding fuel to the fire."
Mike Fagan – Hillyard's District 1 Spokane City Councilman, had the following to say on the sign:
"It is very sad when business owners feel that they need to utilize questionable language, coarse language and sex in order to sell their coffee."